Latest Drone Footage at North Pointe!
10/5/2022
It is so exciting to the see the North Pointe community taking shape with new homeowners moving into their dream homes!
Spring 2022 Footage at North Pointe!
5/14/2022
New drone footage taken at North Pointe shows the maturing landscaping at the main entrance the first houses coming up in Phase I. Very exciting progress happening every week at North Pointe!
More updated footage coming soon!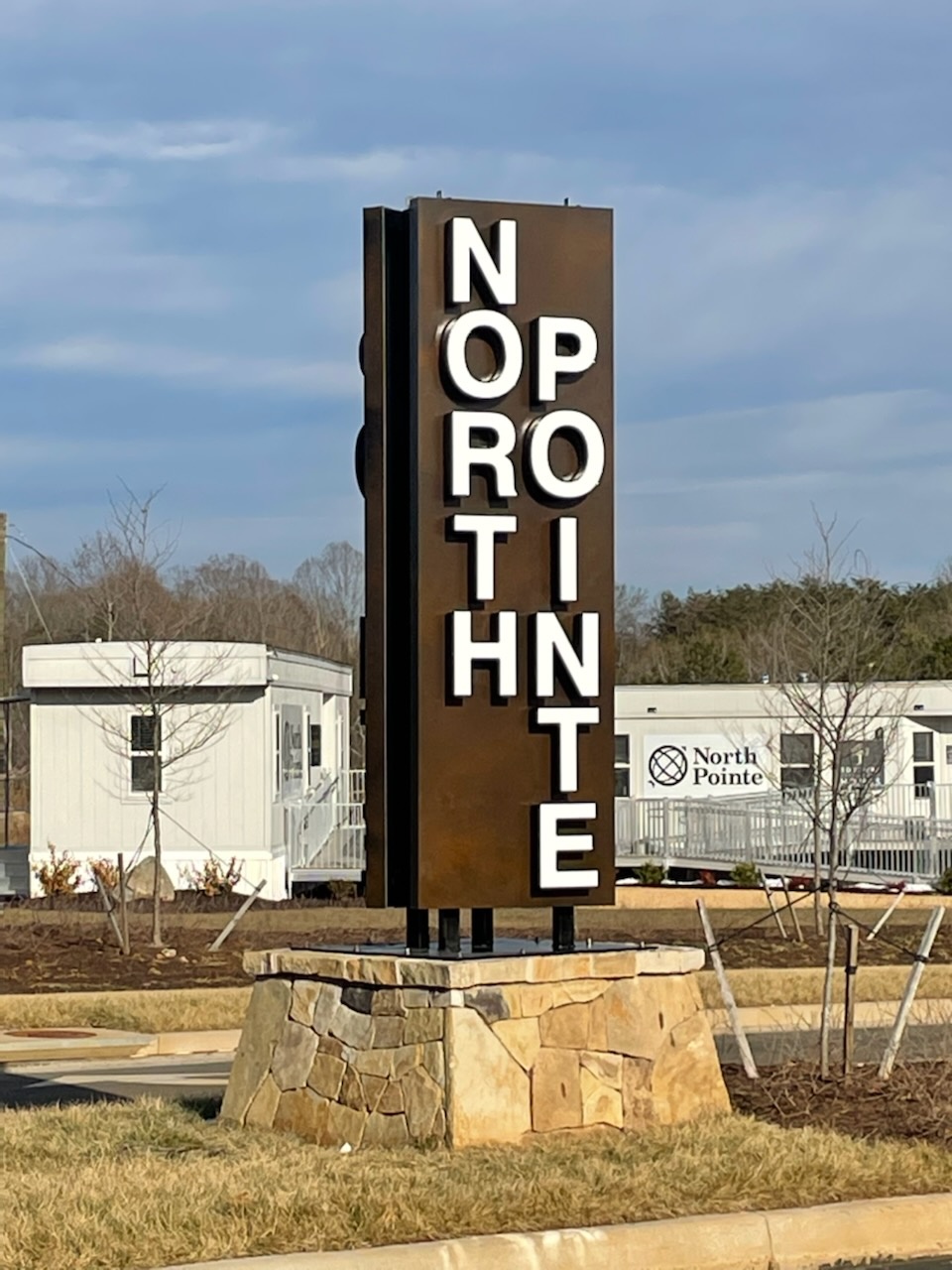 Entrance Signed Installed!
2/2/2022
Excited to see our new signage standing proud at the entrance at 29N! More exciting changes are happening at North Pointe as progress continues!
Stay tuned!!!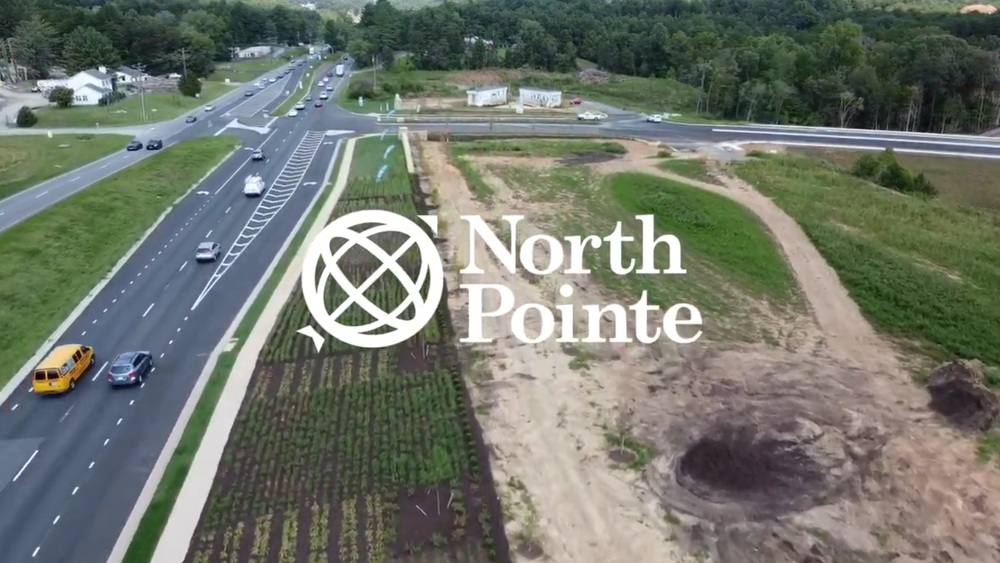 Fall Video Footage Now Uploaded
10/1/2021
Check out the new footage taken at North Pointe shows off the updated landscaping this fall on our video page!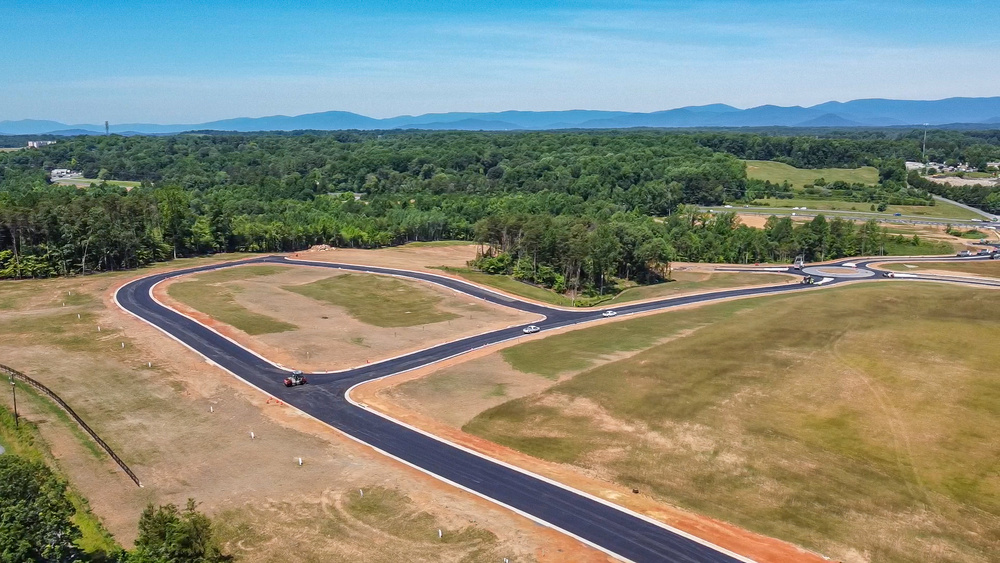 New Footage from North Pointe
6/24/2021
New drone footage now available with the latest updates on the North Pointe development!
Sales Center Now Open
4/14/2021
Craig Builders now have a sales center at North Pointe!
Stop by and see us this weekend, 12-5pm, and secure your homesite!
Craig Builders Website
northpointe@craigbuilders.com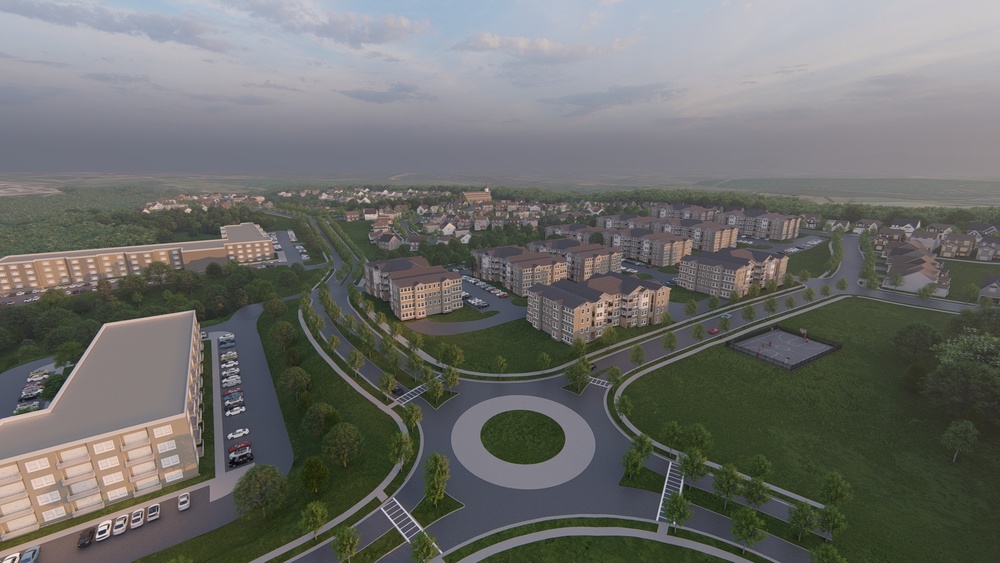 New Community Animation Video
3/25/2021
We are excited to present the new animated video of North Pointe! Get a 3D view of the North Pointe Community!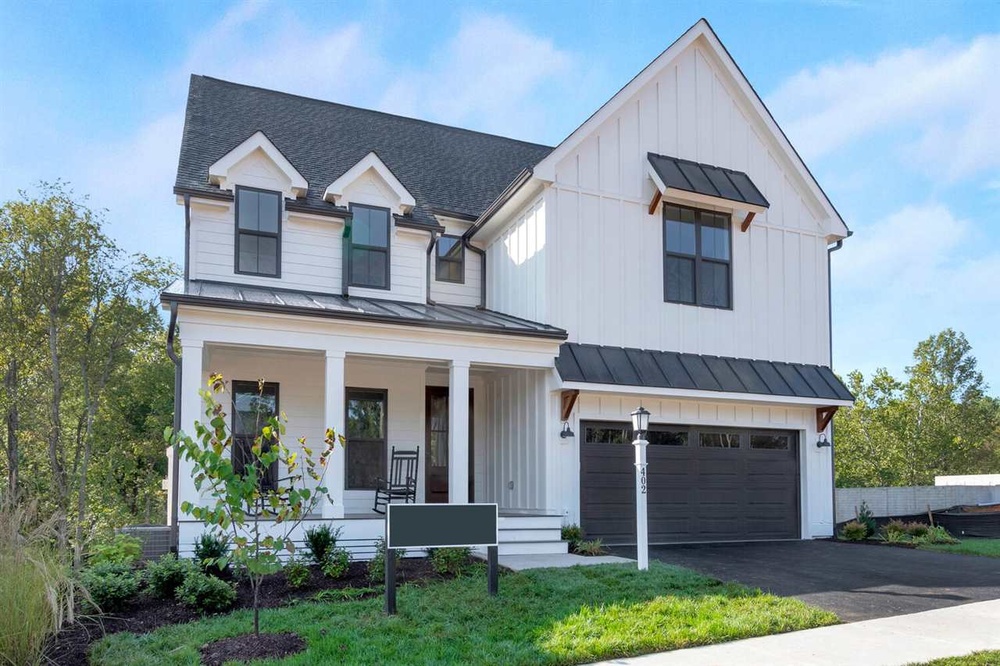 Craig Builders Floor Plans Announced
2/4/2021
Craig builders has announced the four offered floor plans for the North Pointe Community!
You can check them out on their website here: craigbuilders.com/northpointe/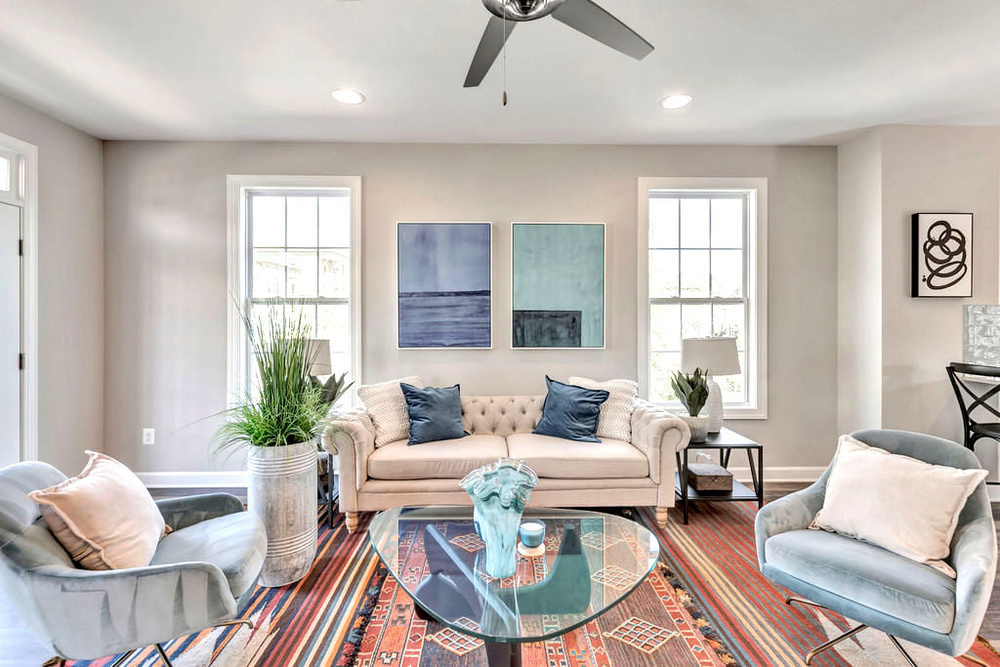 Floor Plans Now Available
1/29/2021
North Pointe floor plans are now available for Southern Development Homes! They are INCREDIBLE! Check them out here:
southern-development.com/north-pointe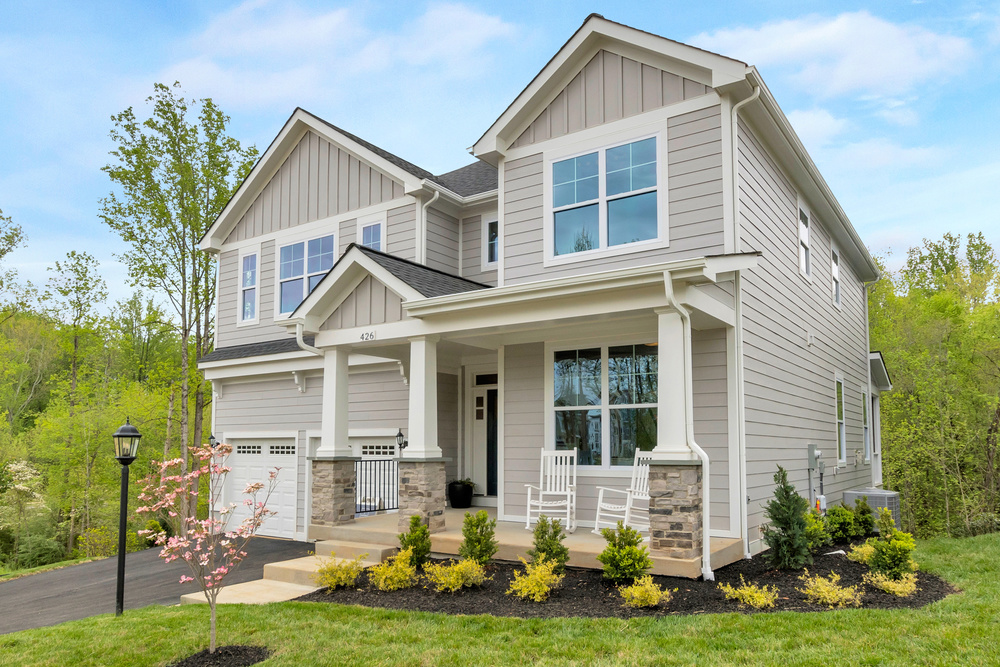 New Photos Coming Soon!
10/7/2020
Stay tuned for updated progress photos of North Pointe Development soon!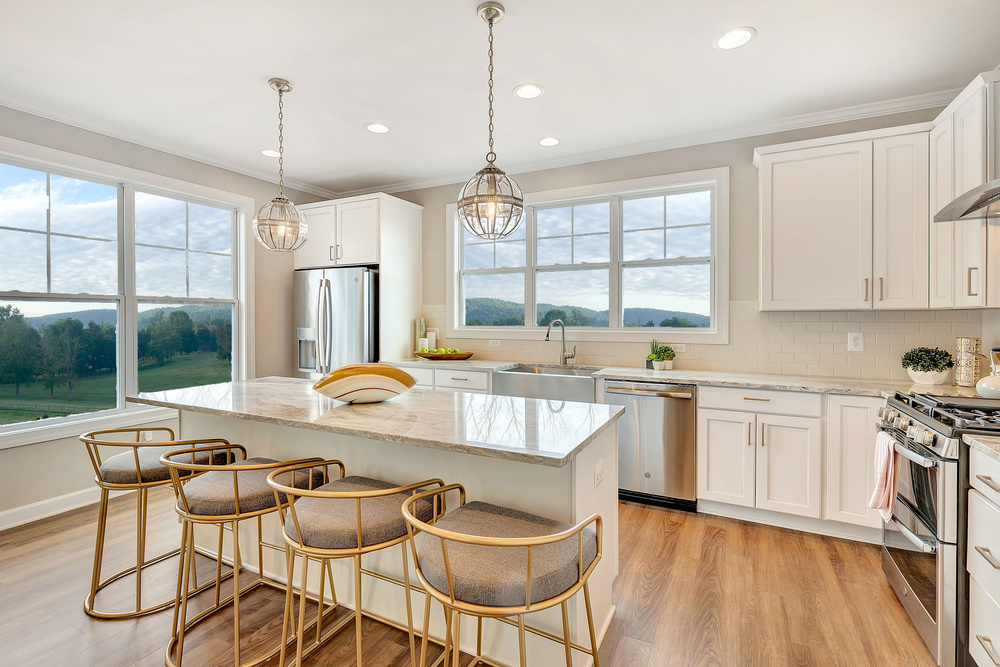 Southern Kitchens
9/23/2020
We are so excited to start seeing kitchens for the Southern Development Homes at North Pointe! Here is a kitchen from a previous Southern project!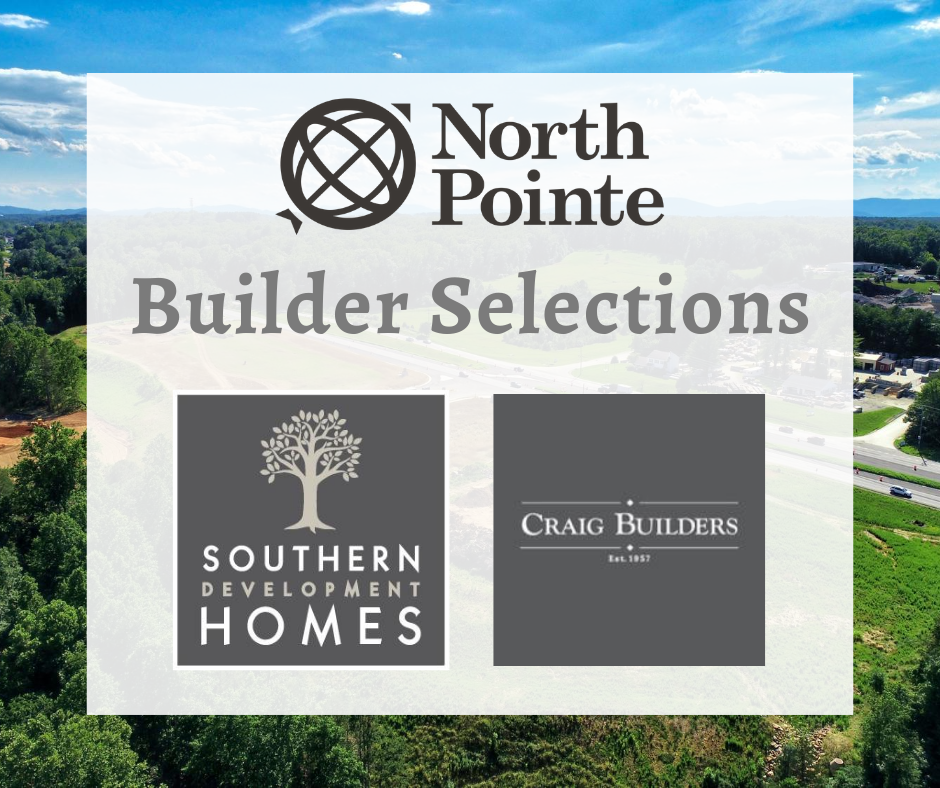 Builders Have Been Selected
8/20/2020
We are SO EXCITED to announce the partnership with Craig Builders and Southern Development Homes! These are two of the most highly respected local builders in the area and will provide beautiful homes for the futures residents of North Pointe! Stay tuned for more information!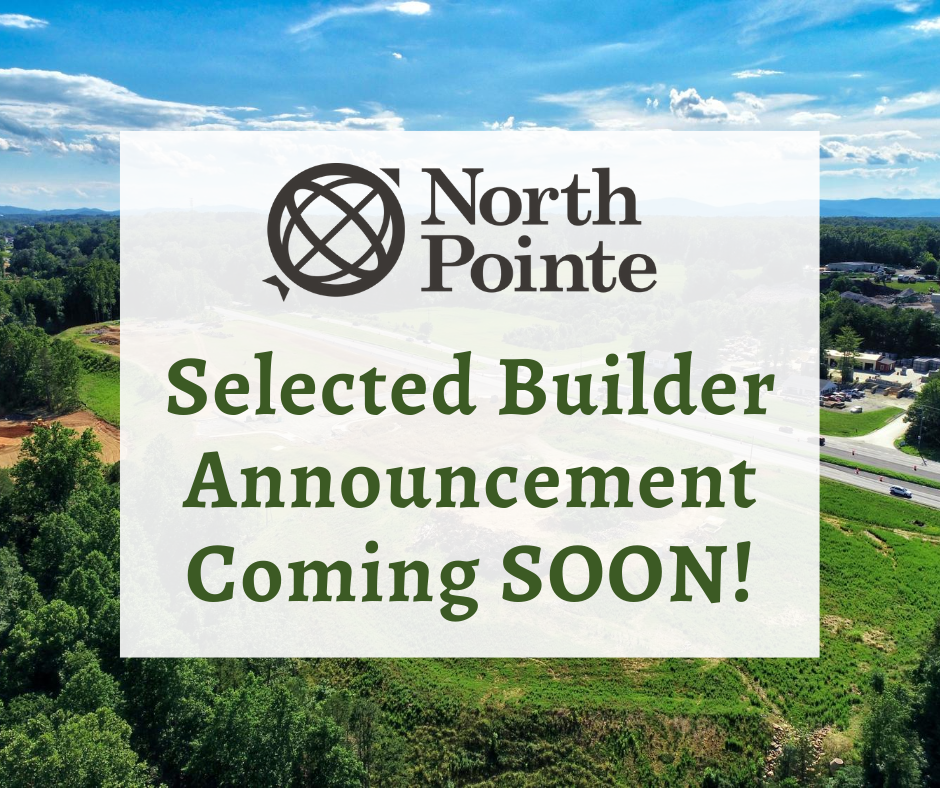 Coming Soon!
8/11/2020
Announcement on the selected builders for the North Pointe development is coming soon!

North Pointe Mentioned in Article
7/22/2020
Charlottesville Tomorrow was kind enough to post an update of North Pointe on their website! You can view the story here: Charlottesville Tomorrow Link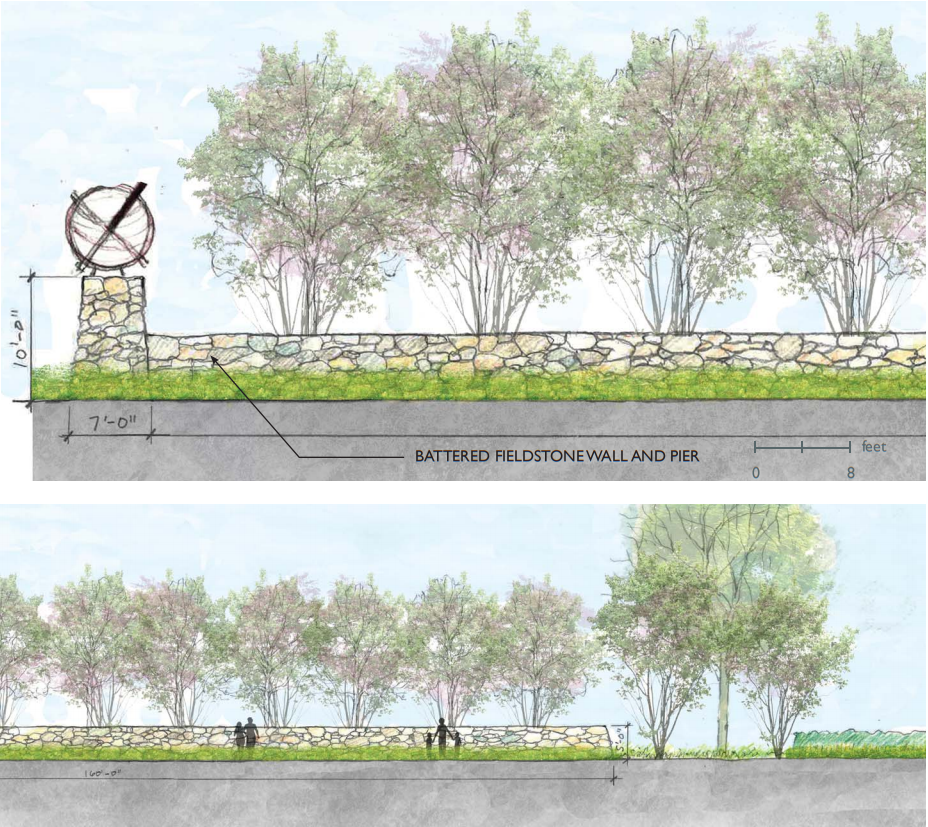 Entrance Walls
7/19/2020
Crews are set to start building entrance walls the first week in August!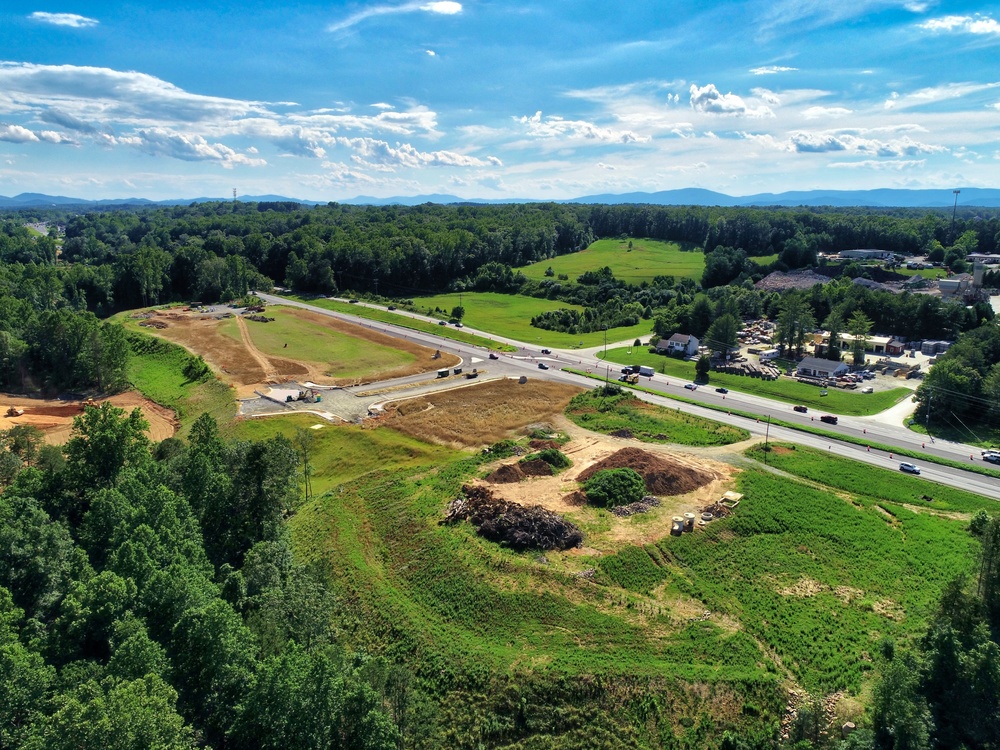 New Photos
7/16/2020
We've added new photos to the gallery page! Check out the most up to date photos!
www.northpointecharlottesville.com/photo-gallery.cfm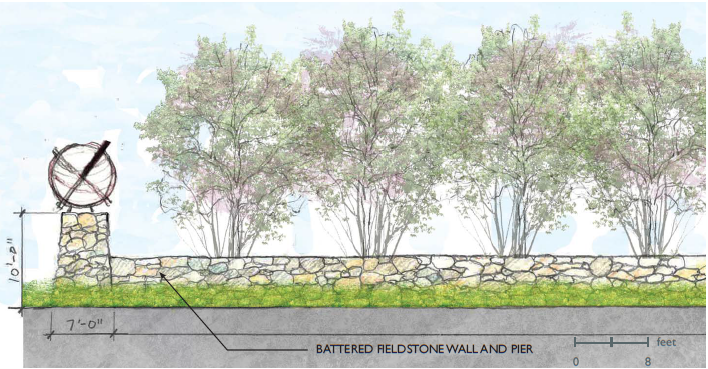 Landscaping Renderings Have Been Approved
6/24/2020
The landscaping renderings have been approved by the Albemarle County Architectural Review Board. Here are the newly approved plans!
North Pointe Landscape Plan.pdf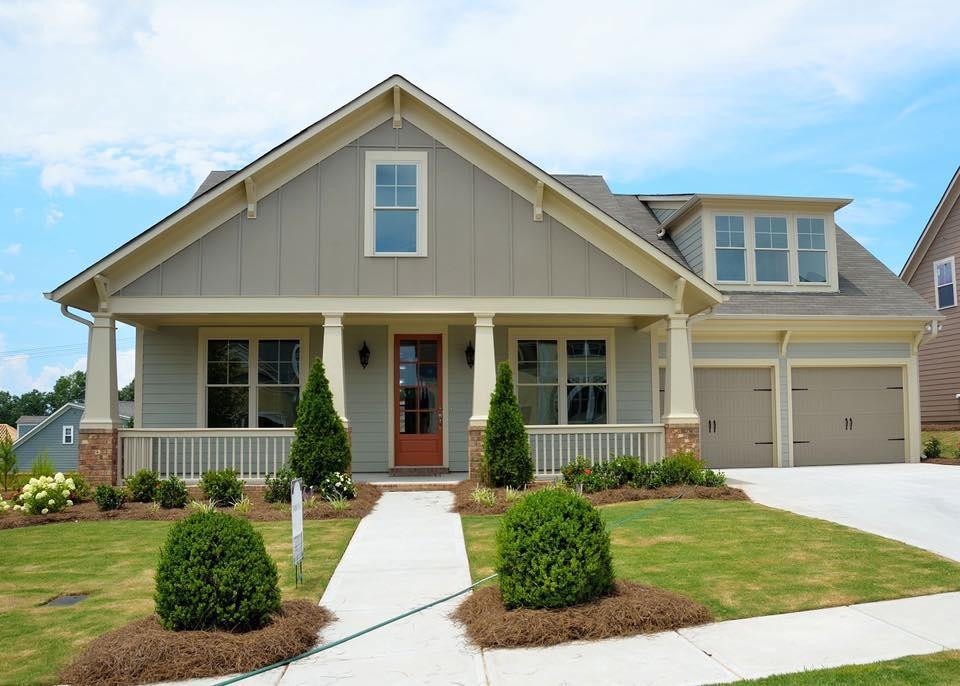 Find Us On Facebook
6/16/2020
Find us on Facebook! You will find the latest updates and newest photos!
Facebook.com/northpointecharlottesville
Drone Footage From January 2020
6/9/2020
Check out the drone footage of North Pointe from January 2020!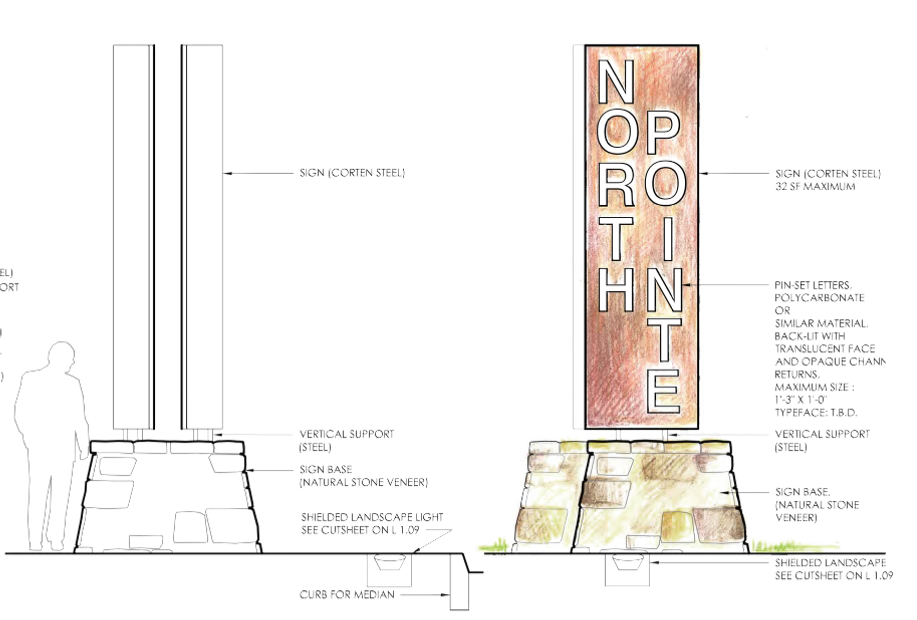 Final Entrance Plans Approved
5/7/2020
See the approved final plans for the elevation main entrance of North Pointe here!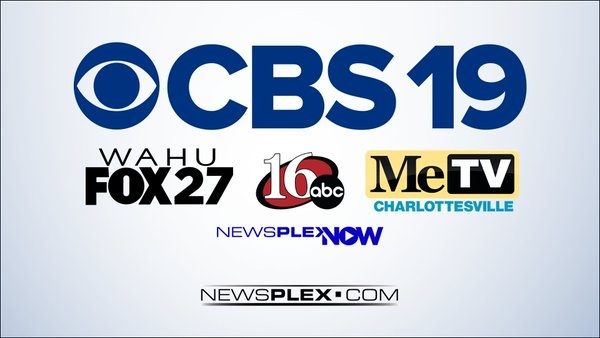 North Pointe In The News
2/20/2020
Story from CBS 19 News:
"Project may impact traffic north of Airport Road
February 18th, 7:35 PM EST
Updated: February 19th, 8:31 AM ESTBy News Staff

ALBEMARLE COUNTY, Va. (CBS19 NEWS) -- People heading out of Charlottesville to northern Albemarle County may have noticed some road work underway near Airport and Proffit roads on Monday night.

The Virginia Department of Transportation says this work is part of the North Pointe development on the east side of Route 29.

The developer is putting in turn lanes and shoulder improvements for access to the project location, north of 84 Lumber and the Sentara Martha Jefferson Hospital Proffit Road facility.

VDOT says the work is taking place within the highway right of way, so it is not a VDOT project.

However, overnight lane closures may have some impact on traffic heading north."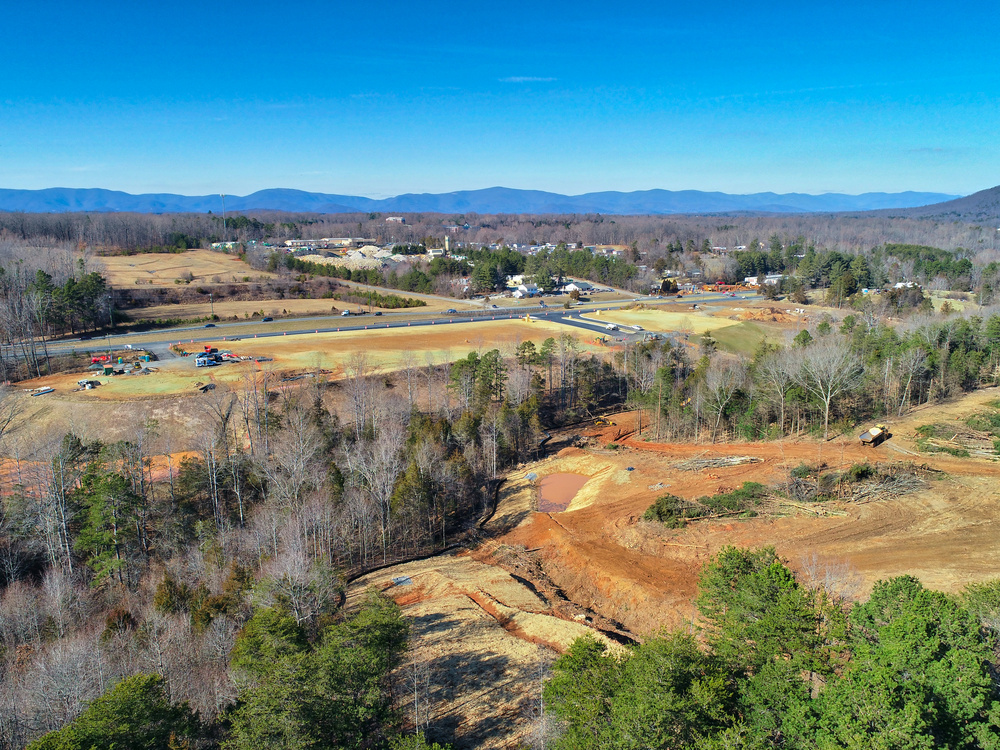 Check Out the Newest Photos
2/12/2020
New drone footage was shot of the progress happening at North Pointe by Skyclad Aerial! Check out photos here!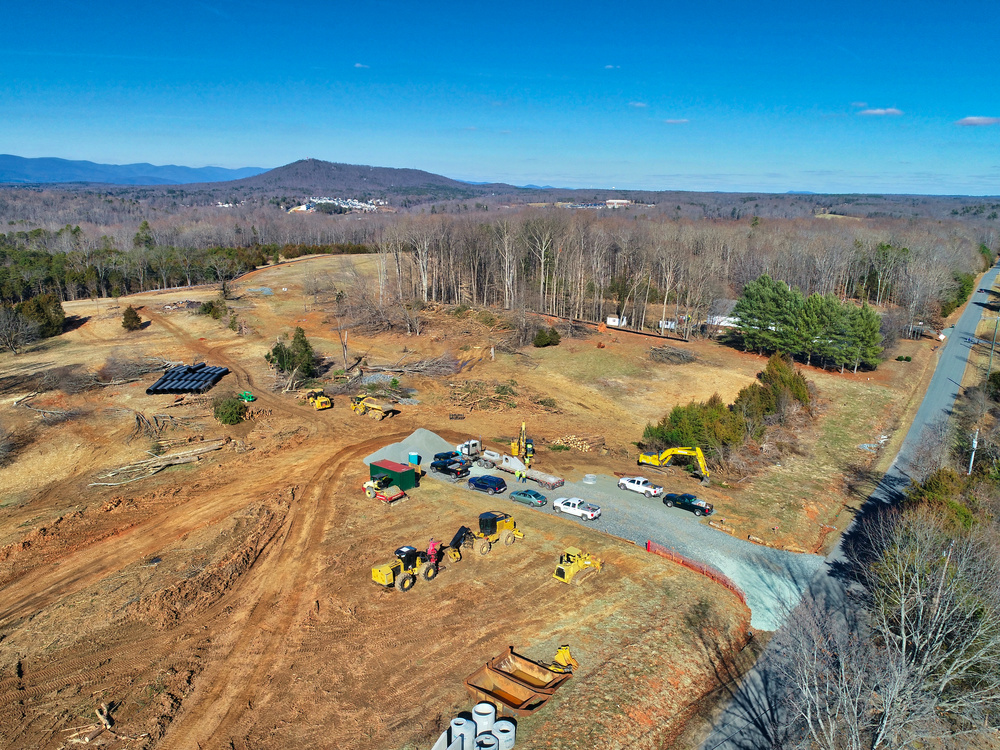 Faulconer Progress
1/27/2020
Faulconer Construction Company is making progress on the Pritchett Lane access road which will provide an alternate access route for construction vehicles to the community.
Faulconer Construction Company is a broadly diversified, integrated site and heavy civil contractor headquartered in central Virginia with regional offices serving the Southeast and has provided over 80 years of site development and heavy construction services in Virginia and beyond.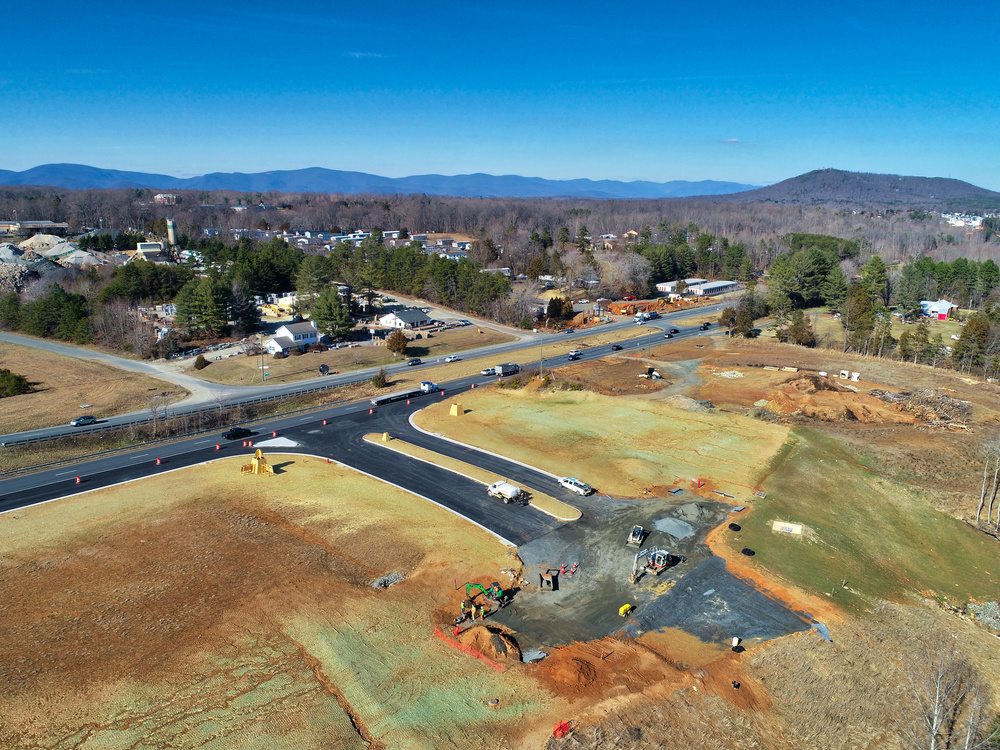 Commercial Pads Sites Under Construction
1/3/2020
The commercial pad sites on either side of the main entrance of Route 29 are nearly complete. See here in the latest drone footage of the progress!
The North Pointe commercial area anticipates offering an eclectic blend of retail, featuring both local and national retailers, restaurants, office and medical office space, a hotel site and the possibility of other commercial development.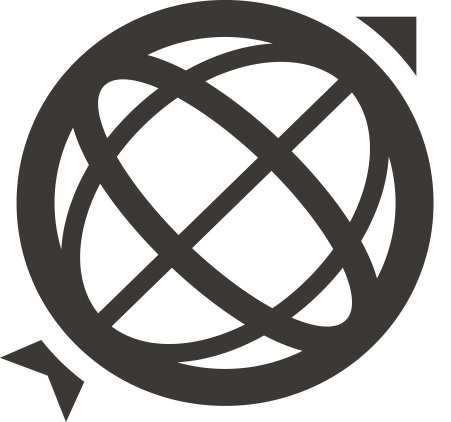 Stay In The Know
12/28/2019
Keep Up to Date on Our Facebook Page
For up to date information on the progress of the North Pointe Development, follow our Facebook page!
Facebook.com/NorthPointeCharlottesville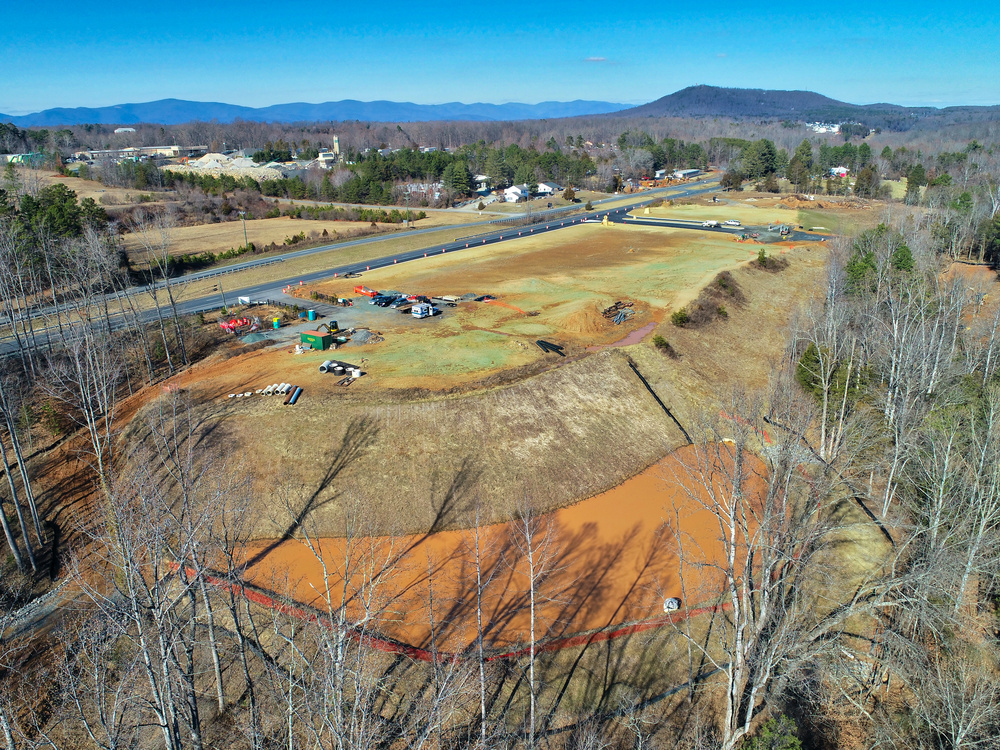 Landscape Design Contract Awarded
12/1/2019
A contract has been awarded to Water Street Studios to design the hardscapes and landscapes of the main entrance of the North Pointe Community. Installation of these designs are to start in Spring 2020.
North Pointe is very excited to be able to work with Water Street Studios on this new project! Founded in 2008, Waterstreet Studio is a multi-disciplinary environmental design firm providing landscape architecture, planning and engineering services to public and private sector clients from offices in Charlottesville and Richmond, Virginia.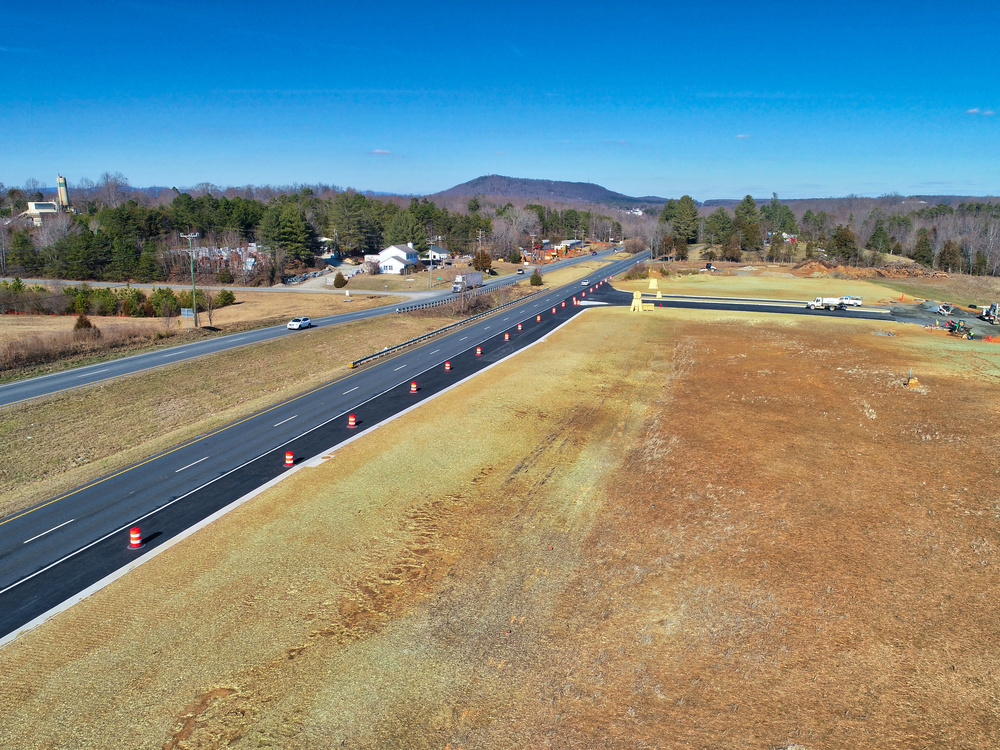 Route 29 Improvements
10/8/2019
Route 29 North improvements, adjacent to North Pointe, have been completed! A turn off lane has been added to the main entrance of the community. Many more road improvements are still to come in Fall of 2020!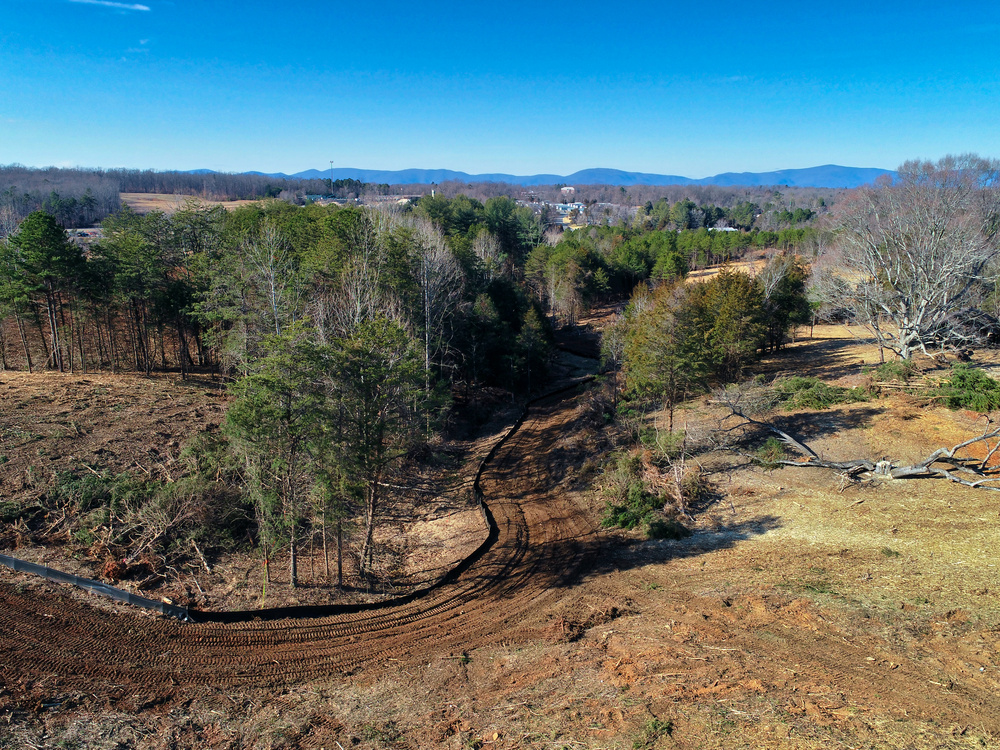 Environmental Permits Purchased
8/2/2019
Final environmental permits have been purchased and are in place to cross Flat Branch Stream into the residential and multifamily sections of the community. Permits were purchased from Innisfree Village, a voluntary, non-profit community for adults with intellectual disabilities.
For more information on Innisfree, including volunteering information, go here: www.innisfreevillage.org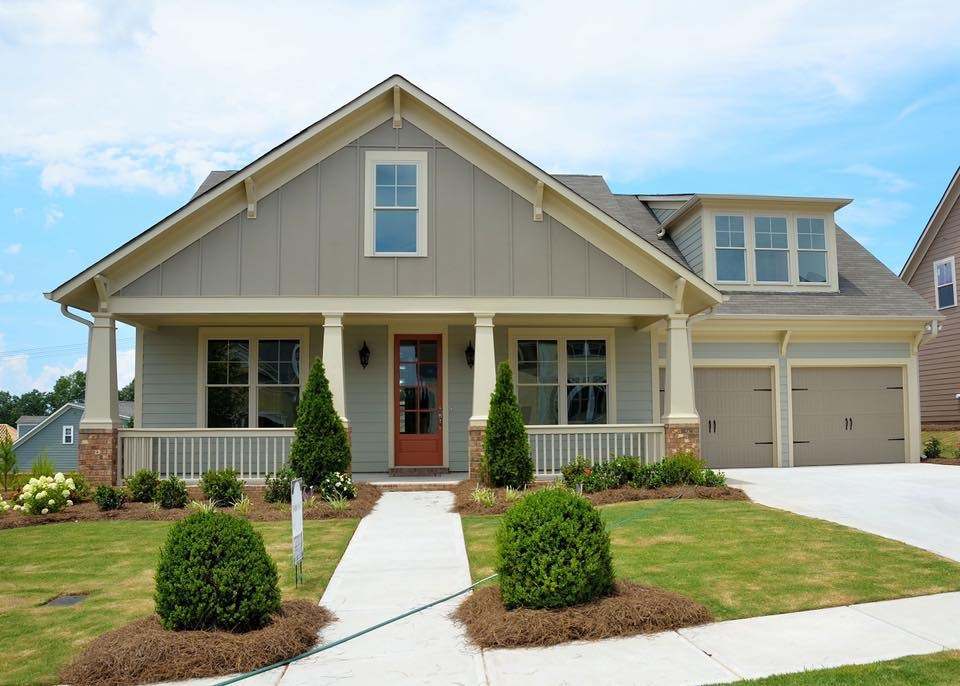 Follow us on Facebook!
6/12/2019
Keep Up to Date on Our Facebook Page
For up to date information on the progress of the North Pointe Development, follow our Facebook page!
Facebook.com/NorthPointeCharlottesville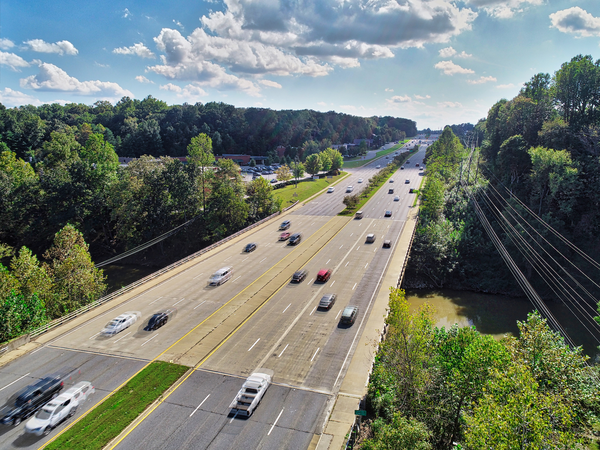 Growth in Northern Albemarle County on the way
10/19/2018
The following Charlottesville Tomorrow article outlines some of the adjustments that Albemarle County is considering as growth in the development area in the Northern part of the County continues to rise:
https://www.cvilletomorrow.org/news/article/31645-growing-pains-29-north/?mc_cid=6d7dd8de0f&mc_eid=02a0bf2bd0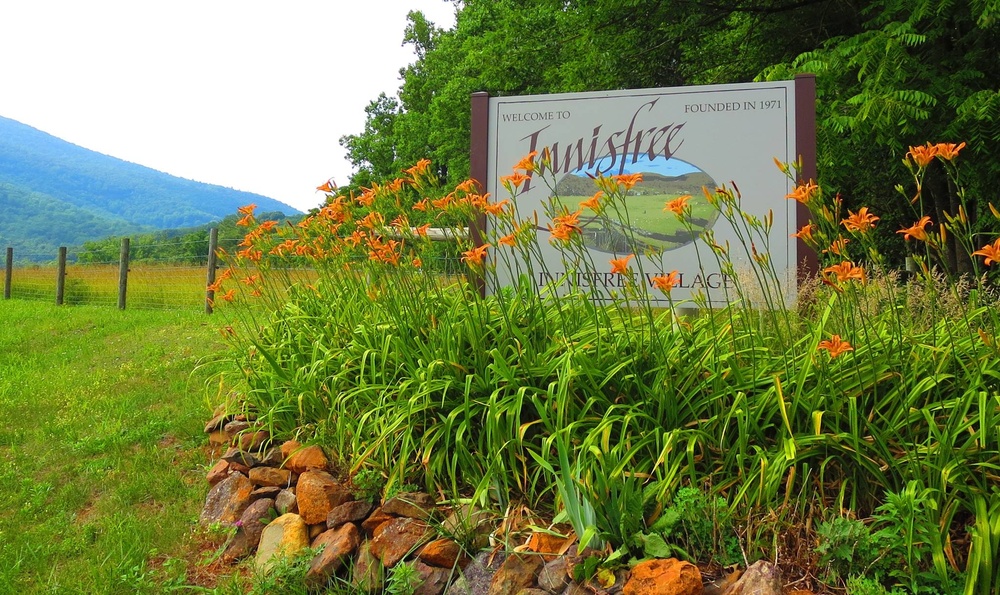 North Pointe Purchases Streambank Mitigation
7/2/2018
North Pointe is happy to announce its purchase of 298 linear feet of streambank mitigation from Innisfree Village, a voluntary, non-profit community for adults with intellectual disabilities.
Through its streambank purchase, North Pointe is helping Innisfree to provide a lifesharing home and work environment for its community members and staff.
For more information on Innisfree, including volunteering information, go here: www.innisfreevillage.org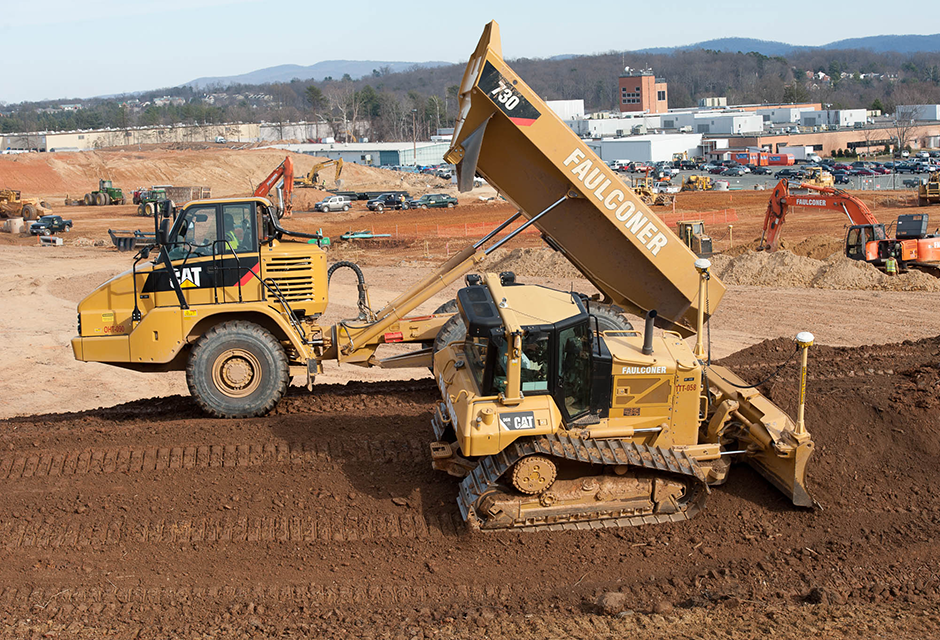 Development Contract Awarded
6/4/2018
Faulconer Construction Company has been awarded the contract to begin work at North Pointe's "Middle Entrance." This entrance will be the primary access road to the community. Work began in July 2018 and will include all of the Route 29 improvements VDOT has proposed for this area and is anticipated to be complete no later than Summer 2019.
With over 80 years of site development and heavy construction experience, Faulconer Construction serves the central Virginia and the Southeast. With its headquarters located here in Charlottesville, Faulconer is the ideal company to complete this work.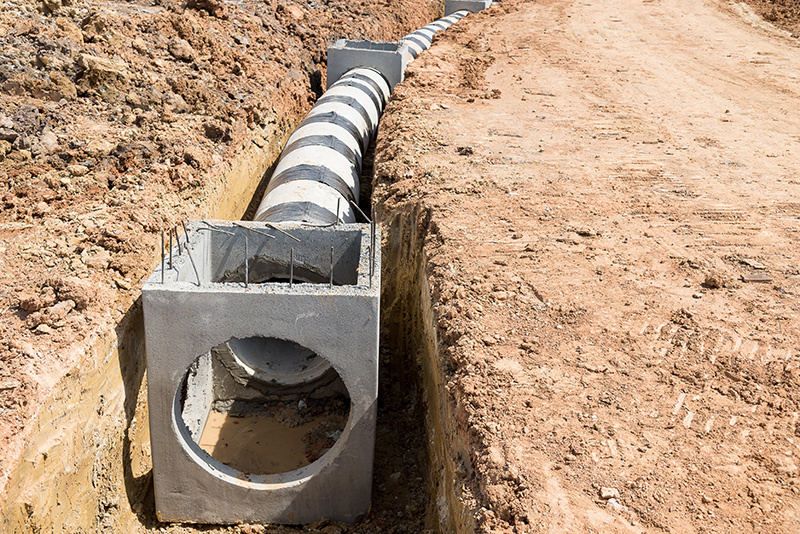 Sewer Line Construction Started
9/4/2017
Work to build the North Pointe sewer line commenced in 2017 and is expected to be complete by late 2018 or early 2019.
This gravity sewer line, located on Route 29 south, will serve not only North Pointe residents but other neighboring communities. This joint project with the Albemarle County Service Authority is part of its infastructure project and has a far-reaching benefit to the community.